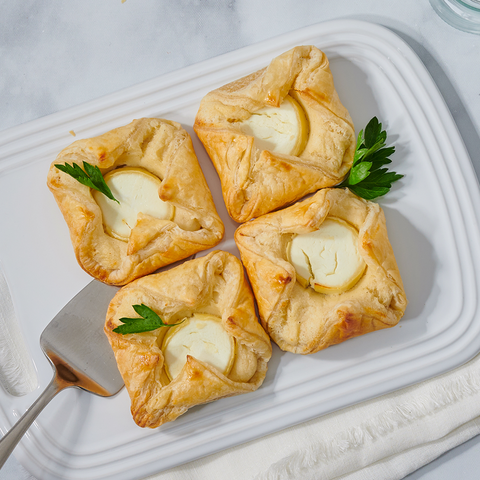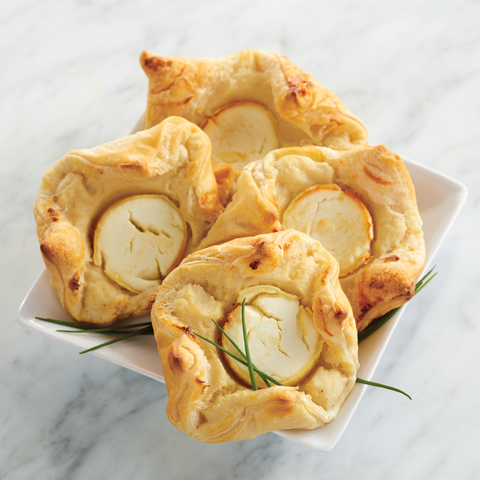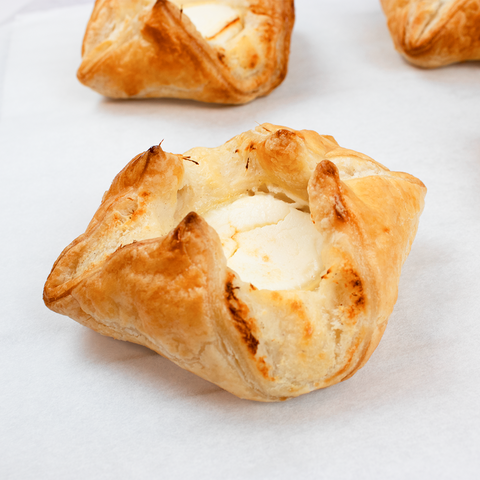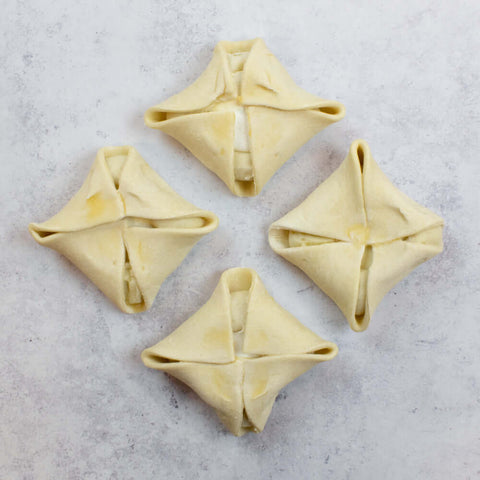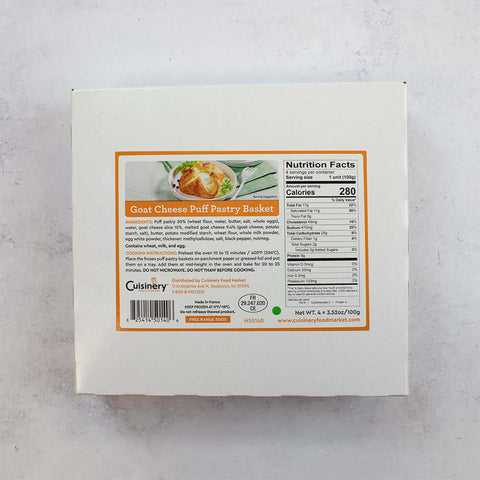 Goat Cheese Puff Pastry Baskets
These packs of four savory Goat Cheese-stuffed pastries are an ideal afternoon snack or party dish. Delicious and easy to prepare!
Oven: Preheat the oven for 10 to 15 minutes at 400°F (204°C). Place the frozen puff pastry baskets on parchment paper or greased foil and put them on a tray. Add them at mid-height in the oven and bake for 20 to 25 minutes.

Ingredients: Puff Pastry (Wheat Flour, Water, Butter, Salt, Whole Eggs), Water, Goat Cheese Slice, Melted Goat Cheese (Goat Cheese, Potato Starch, Salt, Butter Potato Modified Starch, Wheat Flour, Whole Milk Powder, Egg White Powder, Thickener: Methylcellulose, Salt Block Pepper, Nutmeg.

Allergens: Contains wheat, milk, and egg.
Item SKU: H50140
4 x 3.52oz