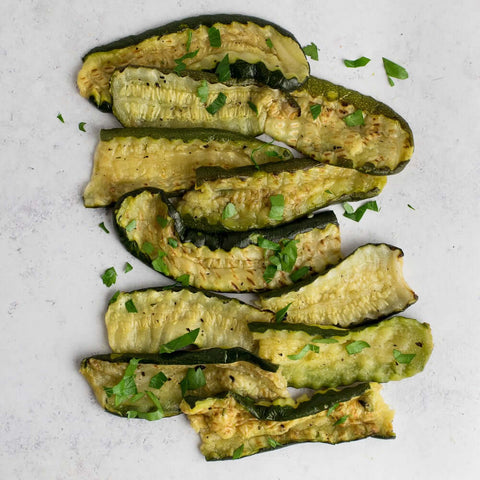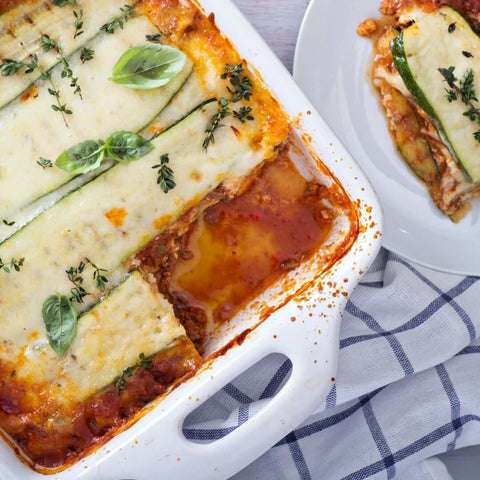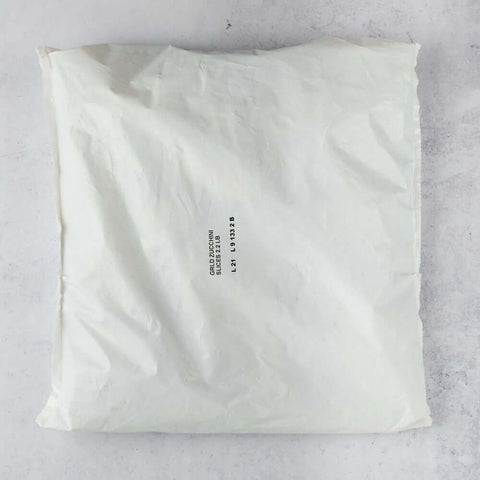 Grilled Zucchini Slices
Cooking Suggestions:
Arrange frozen zucchinis slabs in a single layer on a baking tray. Season to taste (add Italian herbs, crushed garlic, olive oil, salt and pepper for example) and bake in warm oven (350ºF) for 10 minutes. Do not overcook.
Cooking Methods:
Pan, Oven, Grill.
Shelf life:
Keep frozen at 0º F. Unopened bags can be stored for 30 months. Once thawed, keep refrigerated and used within 3 days.
Put away your grill and spark your cooking with simple, easy to prepare ingredients. These Zucchinis are picked at their peak, grilled with no added sauce or seasoning, and flash-frozen to lock in nutrients to make meals mightier. They are healthy, easy, and cook incredibly fast.
Pro tip:
Keep it pure and simple with some crushed red chili flakes and lemon zest, but don't be afraid to get wild with your favorite flavors. You can even add some crunch with toasted nuts or seeds!
100% Italian Grilled Zucchini.
Kosher, GMO free.
GRILLED ZUCCHINI SLICES.
Item SKU: H41103
1 bag (2.2 lb)