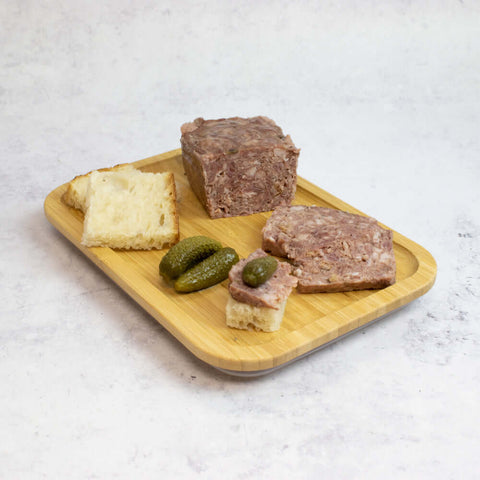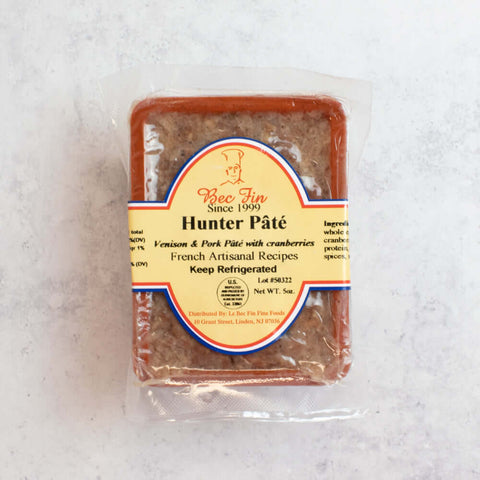 Hunter Venison and Pork Pate w/ Cranberries (Hunter Pate)
Made of rich, earthy venison meat to which the acidulous note of cranberries is added.

In France, Hunter Pâté is very festive and occupies a prominent place on menus for end-of-year celebrations. Enjoy with rustic rye or whole wheat breads!
Ingredients: Venison meat, pork, onions, whole eggs with citric acid, fresh cranberries, red wine, isolated soy protein, garlic, black pepper, dextrose, spices, sodium nitrite.

Allergens: Contains egg and soy.
Item SKU: H50430
1 unit (5 oz)