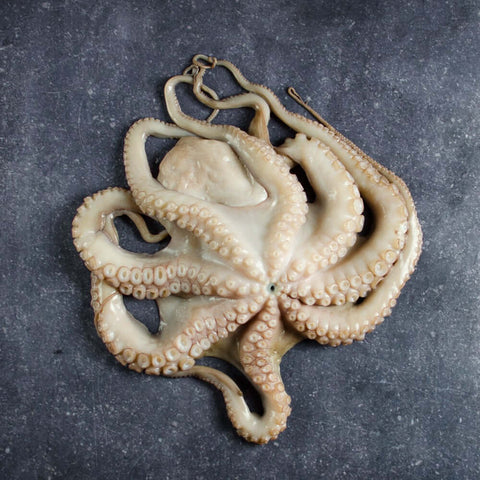 Large Spanish Octopus
Our tenderized flower octopus comes from Spain.
Spanish flower octopus is made by tenderizing the Spanish octopus, using a tumbler, sea salt, and cold water. It is a natural process without additives or chemicals.
This process breaks down the muscles of the octopus making it tender and delicious and causing it to curl up like a flower.
Caught off the shores of Spain and Portugal, our Large Octopus can be grilled, sautéed, boiled, or cooked in the oven for a fresh and light seafood treat. Sweet and tender, these tenderized morsels are perfect for pasta, salads, and appetizers.
Item SKU: H56601
1 whole octopus of 2.9 lb