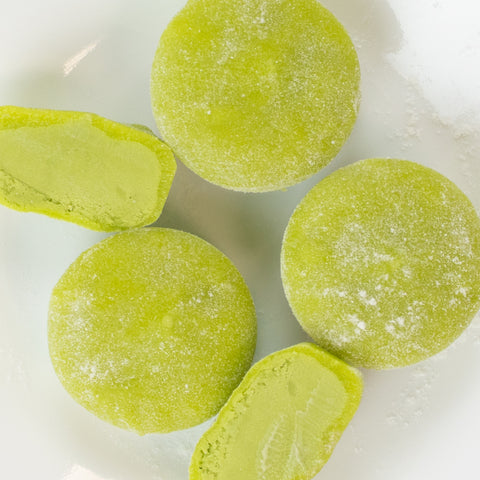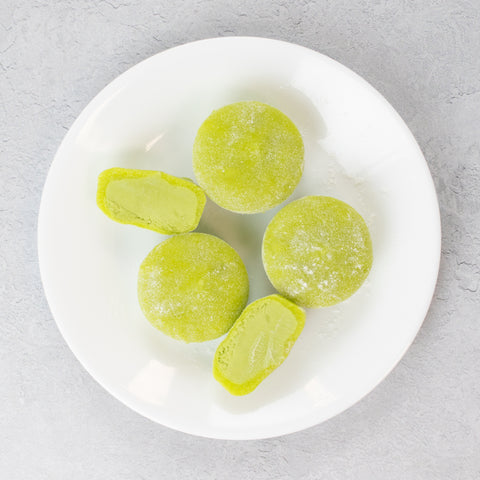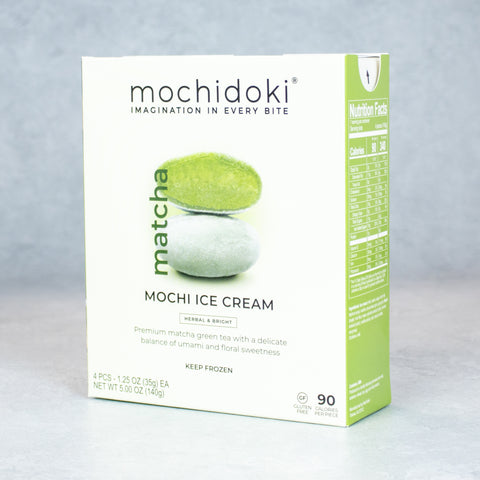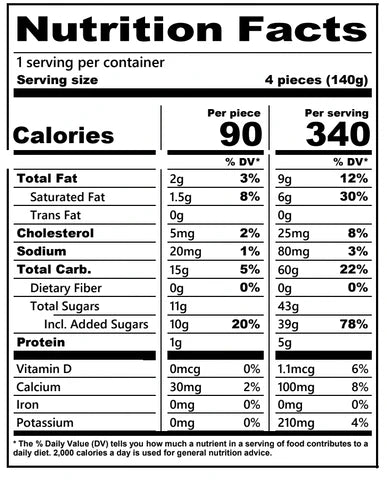 Matcha Mochi Ice Cream
Matcha is a finely ground powder made from specialized green tea leaves. It has a slight, grassy taste with a natural sweet nuttiness and a touch of bitterness, making it a somewhat savory yet soothing experience on the palate.
Typically consumed in Asia and being a staple of Japanese tea ceremonies, it has since become a popular flavor you can find almost anywhere: lattes, donuts, smoothies, and even mochi! Our ceremonial grade premium matcha green tea provides a delicate balance of umami and floral sweetness that pairs perfectly with the rich texture of ice cream! 

WHAT IS MOCHI ICE CREAM?
Poppable, delicious, and fun, mochi ice cream is a perfectly portioned hand-held treat. Our take on this Japanese-inspired delicacy is made by wrapping a thin layer of velvety mochi rice cake around a rich bite of ice cream for a truly indulgent experience.
Ingredients:
Ice Cream - Milk, Cream, Sugar, Skin Milk, Tapioca Syrup, Matcha, Locust Bean Gum, Guar Gum
Mochi - Sugar, Rice Flour, Water, Spirulina Extract (color), Turmeric Extract, Vanilla Extract, Salt, Calcium Sulfate, Enzymes

Allergens: Contains Milk.
Item SKU: H63080
4 Pieces - 35g each