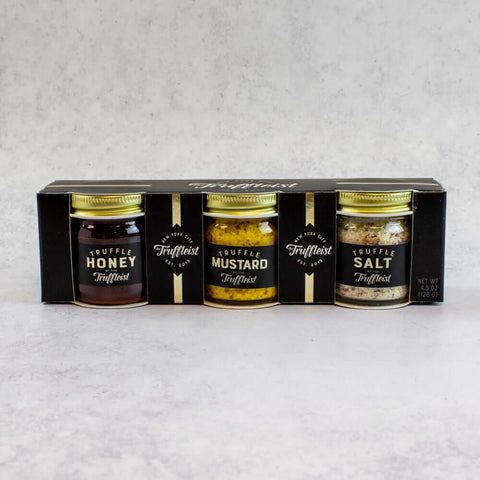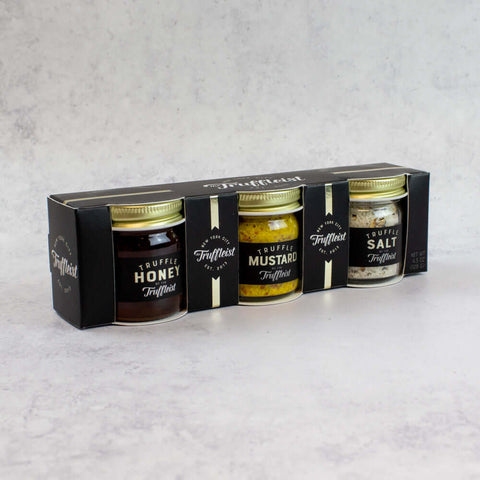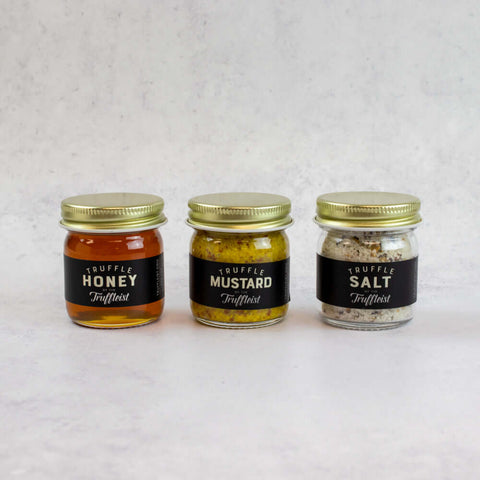 Mini Truffle Trio Gift Set
These 3 mini jars are the perfect way to try out our truffle-flavored offerings!
Trio Mini Gift set with Truffle Salt, Truffle Mustard, and Truffle Honey all in 1oz jars, carry on travel size approved! The perfect gift for any truffle-loving friend or family member.
Use the truffle salt to sprinkle of eggs or on popcorn.
Use the truffle mustard as a spread on a turkey or ham sandwhich. You can also whip it into a salad dressing!
Use the truffle honey as a drizzle over your favorite cheeses. You can also glaze over chicken with a little thyme!
Item SKU: H17053
1 box of 3 jars