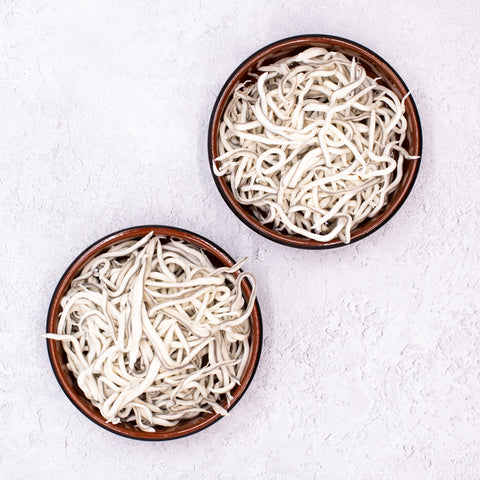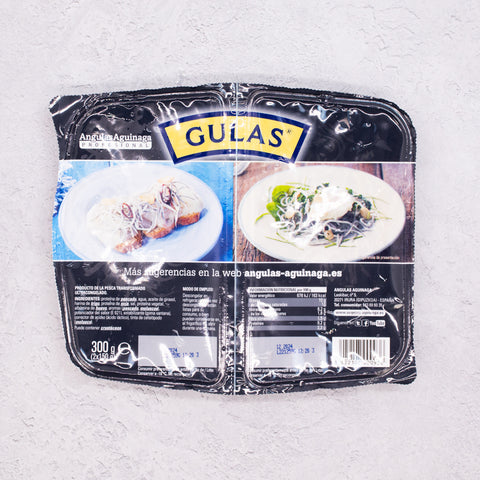 Mock Baby Eels - Gulas de Aguinaga
A high-quality, natural, and exquisite surimi product. Mock Baby Eels allow you to add quality fish flavor to a dish in an almost endless variety of easy and tasty ways. A versatile addition for anyone looking to add some Spanish flair to their dishes.
Crafted from premium surimi, these delicacies offer a versatile and delightful addition to your culinary repertoire. Elevate your dishes with a touch of Spanish flair, whether enjoyed as a tapa, tossed into salads, or mingled with paella, they effortlessly add a touch of elegance to your creations.
Ingredients: Fish Protein, Water, Sunflower Oil, Wheat Flour, Salt, Soy Protein, Vegetable Protein, Milk Protein, Egg Albumin, Flavorings, Flavor Enhancer (monosodium glutamate), Stabilizer (xanthan gum), Concealer Acidity (Lactic Acid), Cephalopod Ink (Mollusk) Allergens: Contains fish, wheat, soy, milk, egg, and mollusk. Contains traces of crustacean.
Item SKU: H56036
2 x 5.25 oz