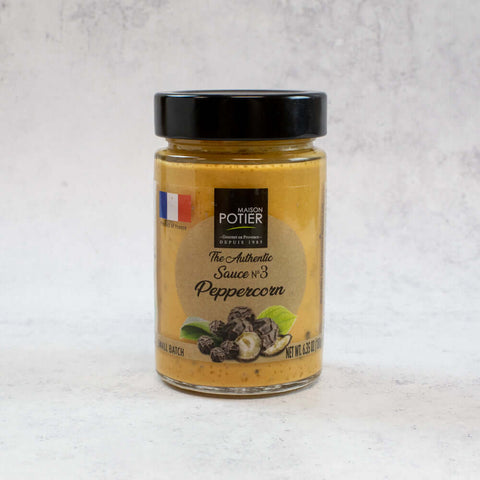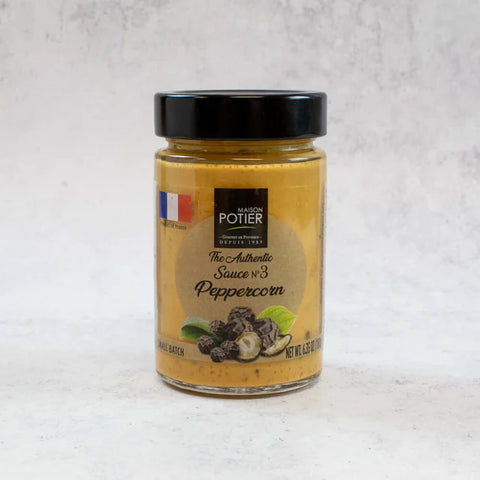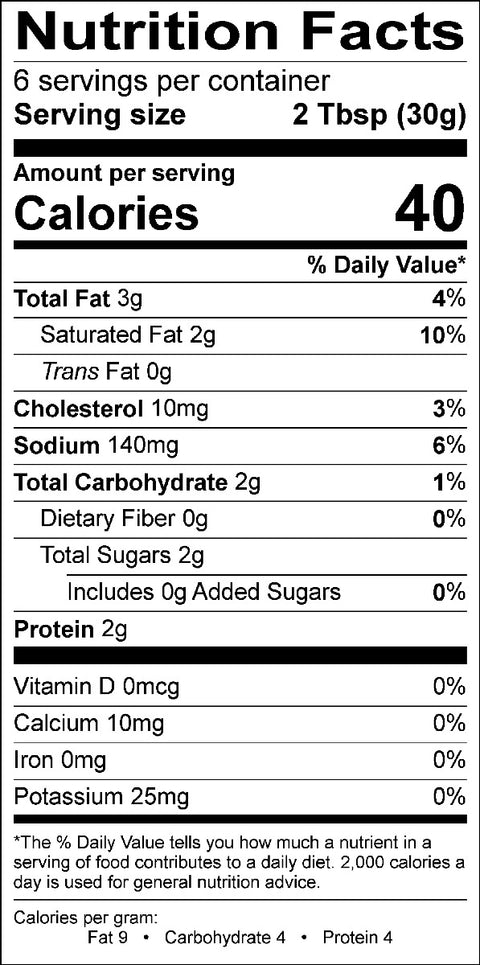 Peppercorn Sauce
This sauce is ready to use. Perfect for meat and various meals.


Microwave: Remove lid, place in the microwave, heat for 45 seconds on high or 60 seconds on medium, remove and serve.


Bain-marie: Our preferred method. Remove lid and place jar in simmering water (not boiling) for 5 minutes, remove and serve.
Peppercorn sauce from Maison Potier is a rich, fragrant, smooth, and creamy French condiment that has the perfect balance of tangy, spicy, slightly smoky, and sweet flavors. This versatile and multi-use meal enhancer has a velvety texture and a thick consistency.

It has a perfectly balanced flavor profile and strong aromas. The peppercorn sauce from Maison Potier is one of the most sumptuous and delicious ways to add spicy and smoky notes to your favorite steak dishes. Also, this condiment has a lot of flavor and goes well with pasta, vegetables, and chicken.
Ingredients: Water, cream 27.8%, peeled tomato crushed in tomato juice (tomato crushed, tomato juice), white wine (sulphites), red port, cognac, shallot, thickener: modified starch, beef extract, salt, black pepper, sugar, thickener: xanthan gum.

Allergens: Contains Milk.
Item SKU: H10245
1 jar of 6.35oz