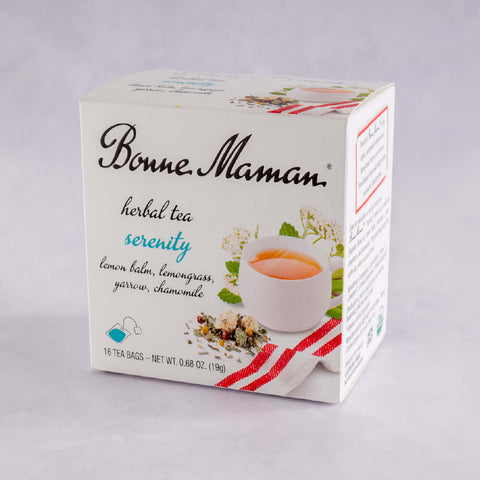 Serenity Herbal Tea Bags
This gratifying blend is the perfect way to indulge your senses while nurturing little bonds of love each and everyday.
Lemongrass, Lemon balm, Yarrow, Cranberry, German chamomile, Roman chamomile. Produced in a factory that also processes chestnut, butternut, ginko nut and coconut.
Caffeine free, no flavor or aroma added USDA Organic.
Certified organic by Ecocert France SAS.
Item SKU: H27126
1 box of 16 Tea Bags (0.68oz)