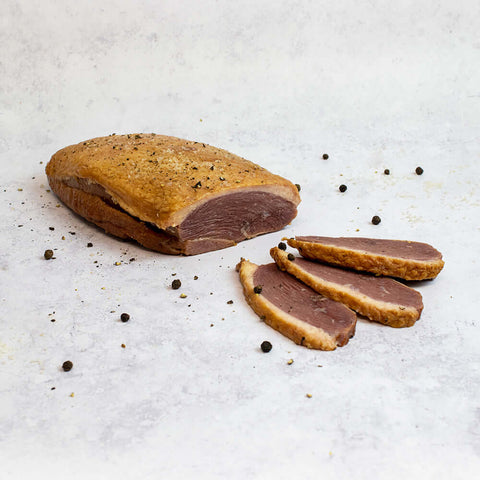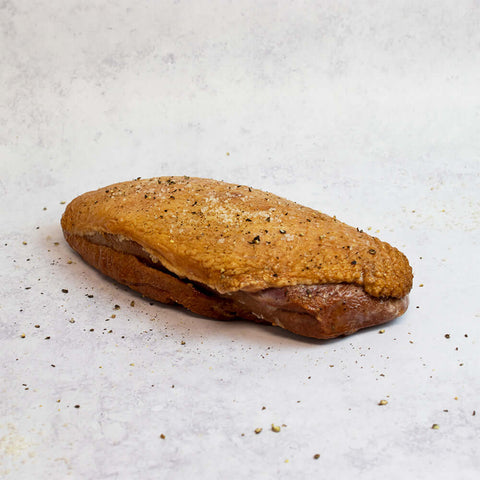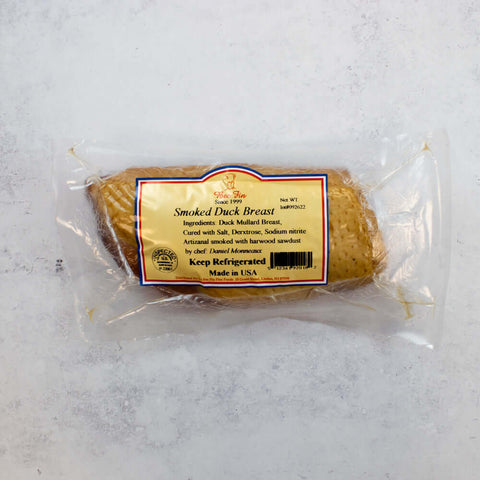 Smoked Duck Breast
Slow-smoked to perfection, this rich and flavorful duck meat is perfect for a charcuterie board or sliced thinly for a sandwich or salad!
Keep refrigerated.
Our Smoked Duck Breast is a must-try for any foodie!
Ingredients: Duck Mullard Breast, Cured with Salt, Dextrose, Sodium Nitrite, Artisanal Smoked with Hardwood Sawdust.
Item SKU: H55205
1 Unit / 11 oz