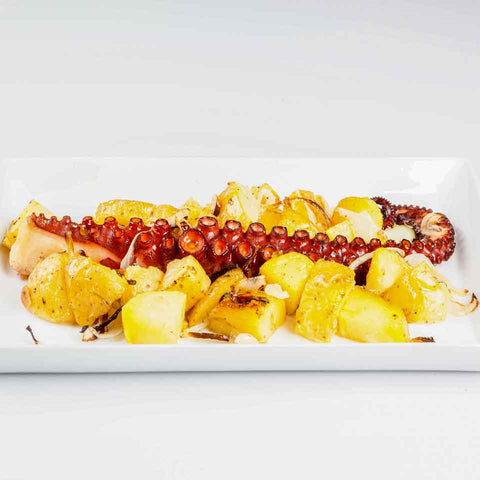 Spanish Flower Octopus XL
Tenderized through a meticulous process that removes excess moisture, each Flower Octopus becomes a canvas for your creativity. As you explore its exquisite taste, let your imagination run wild. Whether it graces your grill with a touch of char or simmers in a braise to absorb rich flavors, this octopus invites you to savor the art of Spanish culinary craft.
Store in freezer below 0°F (-18°C). Do not thaw and refreeze.
Best prepared boiled, braised, or grilled.
Allergens: Cephalopods
Item SKU: H56611
1 Unit (4-7 lbs)