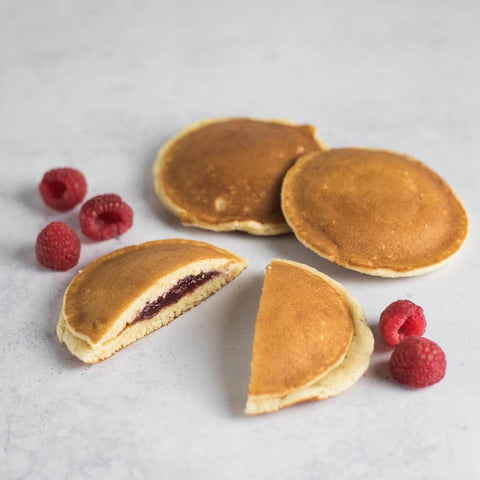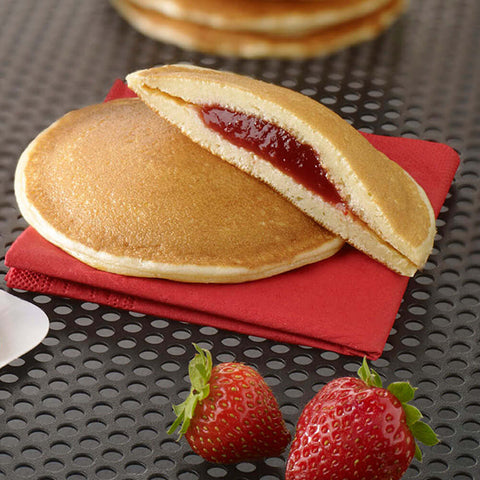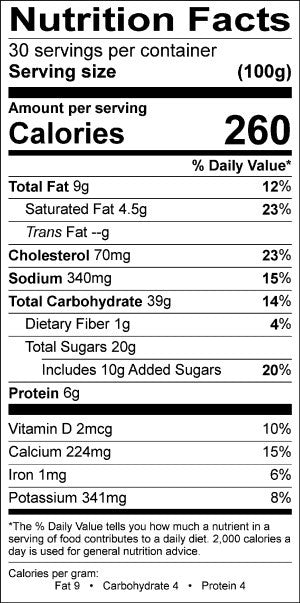 Strawberry-Filled Pancake
Produced with a sweet strawberry filling, these fluffy, fresh pancakes are ideal for breakfast, snack, brunch, dessert, and buffet catering.
Remove the pancakes from their plastic wrap. Thaw for 2 hours at room temperature or 3 hours in refrigerator.
Warm up in a pan on or in a toaster for a few seconds at medium heat.
FRESH WHOLE MILK, WHEAT FLOUR, STRAWBERRY FILLING 15% (STRAWBERRIES 71%, SUGAR, GLUCOSE-FRUCTOSE SYRUP, THICKENER: PECTIN, ACIDITY REGULATOR: CITRIC ACID, NATURAL FLAVOR), FRESH WHOLE EGGS, CANE SUGAR, CONCENTRATED BUTTER, BAKING POWDER (DIPHOSPHATE, SODIUM CARBONATE, WHEAT STARCH), SALT. PROCESSING AID: SUNFLOWER OIL. Contains wheat, milk, egg. Produced in a facility that processes nuts.
Item SKU: H58628
1 box (3 units)