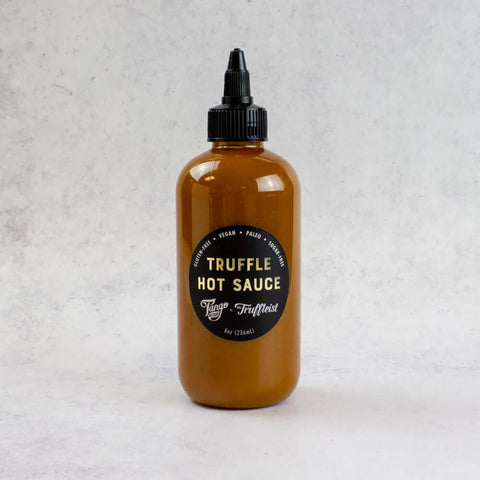 Truffle Hot Sauce
Add an earthy heat to a coconut curry, swirl into grits, or even use it on a sandwich or deviled eggs!
Bring the heat to your truffle game with this award-winning hot sauce, created in partnership with Tango Chile Sauce. Use as a dipping sauce for fries and chicken wings, or top your favorite foods like avocado toast and nachos.
Ingredients: Carrots, Apple Cider Vinegar, Garlic, Limes, Chile Peppers, Sawtooth Cilantro, Black Summer Truffles (Tuber Aestivum), Sea Salt, Truffle Flavoring.
Item SKU: H17052
1 Bottle of 8oz