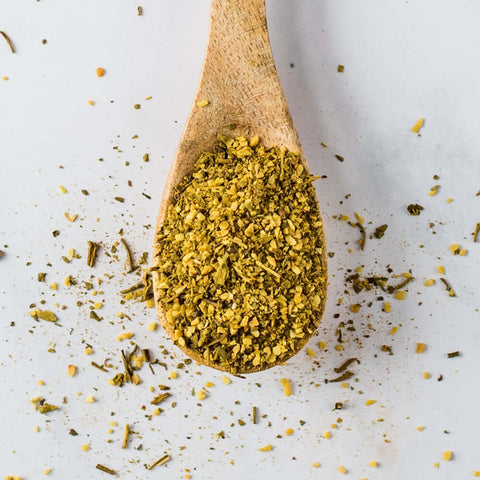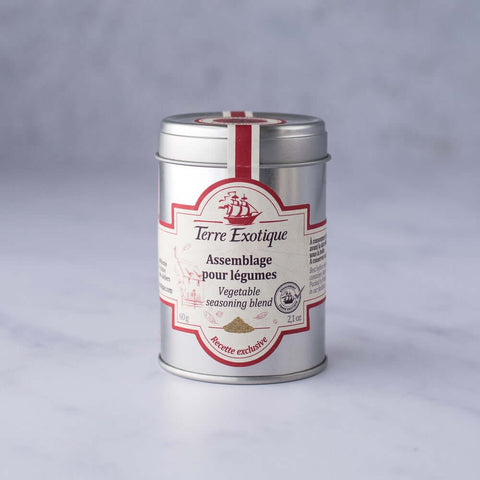 Vegetable Spice Blend
Add to your vinaigrettes and sauces, or to your pan-fried, wok cooked or gratin-style vegetables.
Enhance your everyday cooking with Terre Exotique's Vegetable Spice Blend, an aromatic mix of spices that's perfect when used in cooking or just before serving on all your seasonal vegetables. Made with: garlic, basil, coriander, turmeric, cumin, mild chili, cinnamon, white pepper and cloves.
Garlic (sulfites), basil, coriander, turmeric, cumin, mild chilli, cinnamon, white pepper and cloves.
Allergen: Celery, Gluten, Mustard, Sesame, Sulfites
Item SKU: H17036
1 jar of 1.41oz