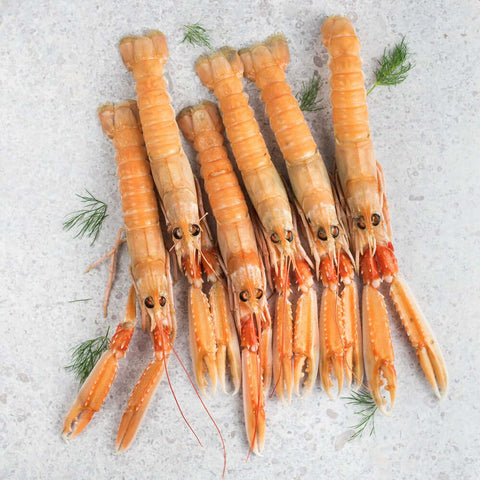 U7 Wild Langoustine (Norway Lobster)
Also known as the "Norway lobster," our Wild Day Boat Langoustines (Nephrops Norvegicus) are recognized by foodies worldwide for their sweet, lobster-like flesh.
Caught in the pristine waters of Scotland, our langoustine's meat is subtle in flavor and delicate in texture - perfect for a family lunch or gourmet dinner.
Nephrops Norvegicus. Contains: Shellfish (Shrimp).
Item SKU: H56306
1 box of 3 lb