Echiré butter is produced in wooden churns. Our authentic texture
will enable you to make puff pastries and cakes like a true chef!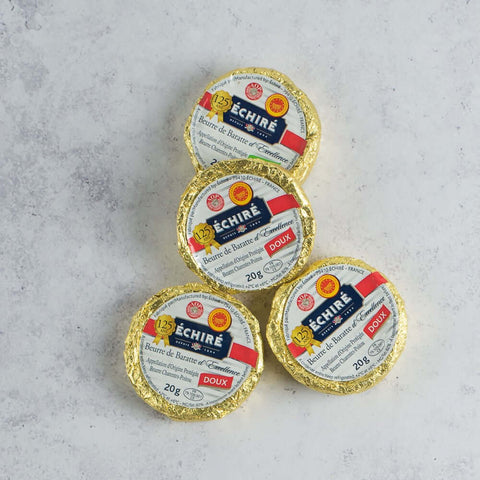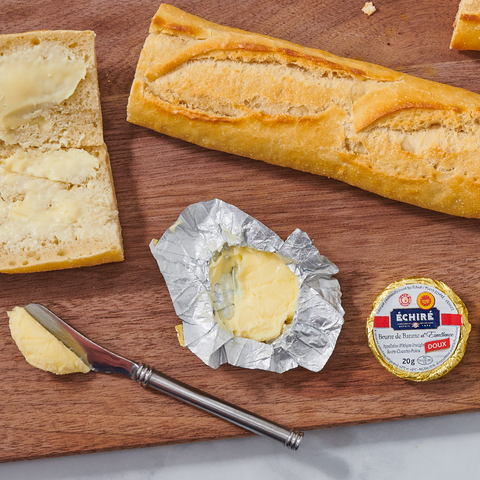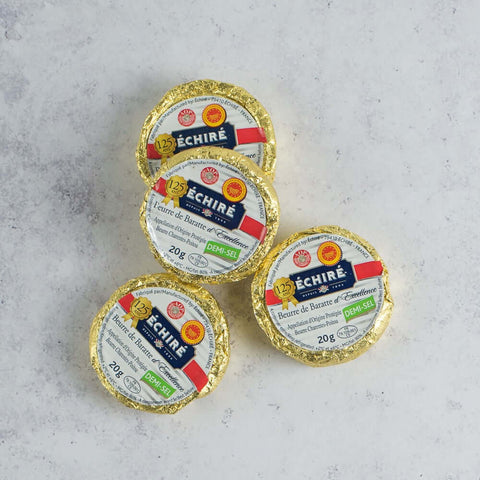 The unique flavor and texture that can be found in our butters come from the fact that our butter is churned in wooden churns, an ancient technique that we are one of the last remaining dairies to use.
Echire butter comes exclusively from the Village of Echire, in Western France. This cooperative dairy has produced this sophisticated gourmet butter for decades, and has won fame and acclaim for a butter that is deliciously subtle, but also infused with the flavor of the grasses of the regions, making it distinct. Beurre de Baratte can be found in different presentations, both salted for table use, and unsalted for culinary use. Echire butter also comes in a beautiful basket and in Echire Butter Minis for commercial and restaurant-use.
Our butter is used first and foremost by gourmet restaurants and luxury hotels. Indeed, most starred restaurants featured in restaurant guides offer their customers the opportunity to discover Echiré butter by using it in their recipes or by having it on out on their tables. The famous Echiré is also sold in high-end delicatessens in Paris, New York, Los Angeles and Tokyo.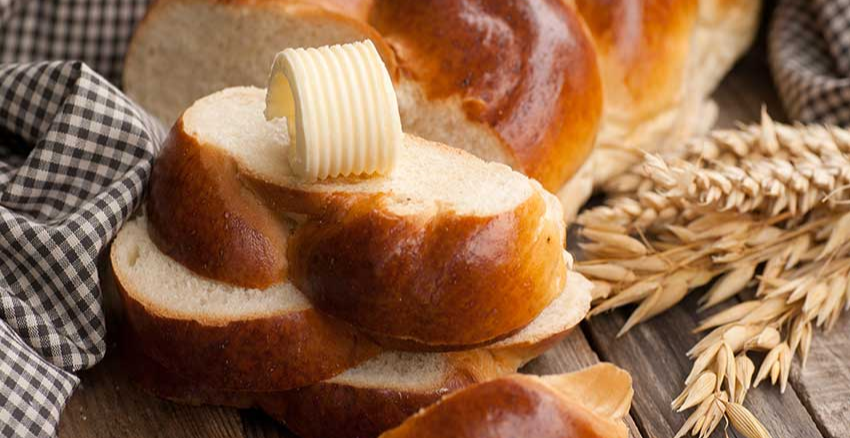 Party With Charcuterie
From savory pâté to specialty spiced sausages, build a board that's as rare and wonderful as you and your friends.