Le Bec Fin located in New Jersey has been crafting traditional
charcuterie since 1999 by using finest cuts of all natural meats, world's
best spices and fresh vegetables resulting in most delicious artisanal
charcuterie.

At Le Bec Fin, each dish is made exclusively from All-Natural and carefully selected ingredients, like the ones you would use at home.
Bec Fin manufactures handmade award winning charcuterie and French and European dishes sold to the tri-state finest hotels, restaurants and select gourmet stores, as well as some of our finest traditional Ready Meals, such as Cassoulet, Coq au Vin, Blanquette de Veau, and Beef Bourguignon.

Handcrafted by chefs with many years of experience preparing gourmet international delicacies, Bec Fin dishes are award-winning and nationally recognized for their quality of ingredients and ease of preparation.
Their Ready Meals are the perfect solution for busy individuals or families who want to enjoy delicious, restaurant-quality meals without spending hours in the kitchen. Each dish is prepared with care and packaged using a state-of-the-art flash freezing process, making them easy to heat and serve in minutes.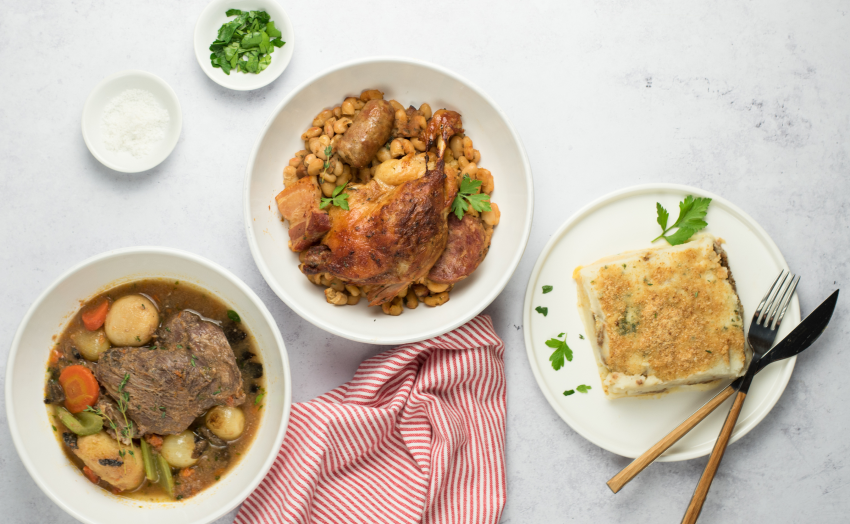 Discover Our Current Deals